Over the Hills and Far Away in Shropshire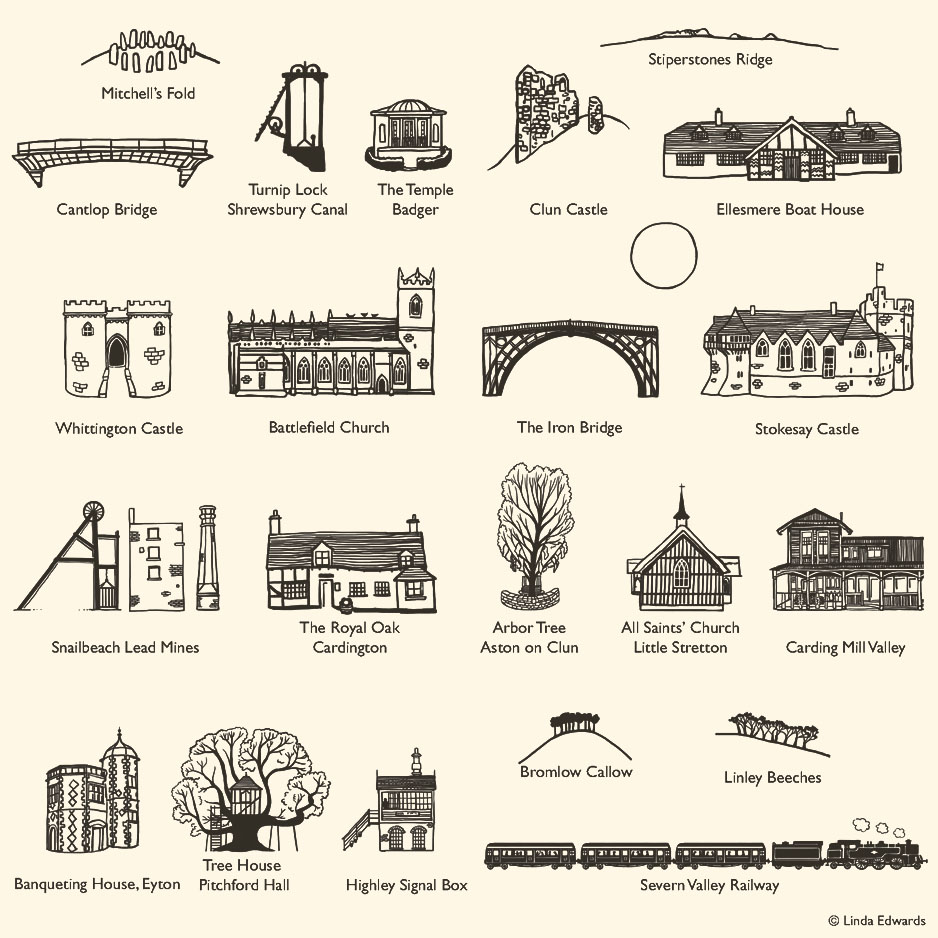 Everyone loves life in Shropshire; ancient geology, winding rivers, canals and meres, industrial archaeology, medieval battles, patchwork fields and blue remembered hills. Linda Edwards' beautiful idiosyncratic illustrations tell the story of her home county.
Use this as a KEY to find out all the names of the places and where they are.